Sex, Corruption and... Identity Cards, A contemporary comedy
Set in a familiar world not so far in the future when Identity Cards are compulsory and people are validated only by their digital ID in the National Identity Database.
But the system is crumbling; Identity fraud is endemic. Identities are being accidentally lost, corrupted and even deleted. There are those who don't officially exist. Yet the
all-powerful
system still decides who you are, even if you are sure you are really someone else…

Five people's work lives, homes lives, even their sex lives, are thrown into confusion when their official identities vanish with surprising and hilarious results.
This topical play took a witty and satirical look at a controversial government policy that will soon have a deep and
far-reaching
effect on our everyday lives.
Janet Steel's hi-tech vivid production used digitally generated scenery and soundscapes to create a world in which the increasingly unbelievable confusions of identity seem quite plausible, even logical; underlining the distortion of sense and normality that a world entirely reliant on digital identities will rapidly create.
Kali presented Another Paradise on a five-week tour in the UK including 2 weeks in London.

"Another Paradise is that rare gem that combines great comedy with political substance. Sayan Kent is able to take reality and stretch it and stretch it to extraordinary lengths, without letting it snap" Director Janet Steel
Writer Sayan Kent lives in Coventry. Her writing includes Killing Wasps (Soho reading 2006), Housewife's Choice (LBC Radio) and co-writing musical adaptations of Silas Marner (Coventry Belgrade) and The Good Companions (New Vic, Stoke) and Limestone Cowboy.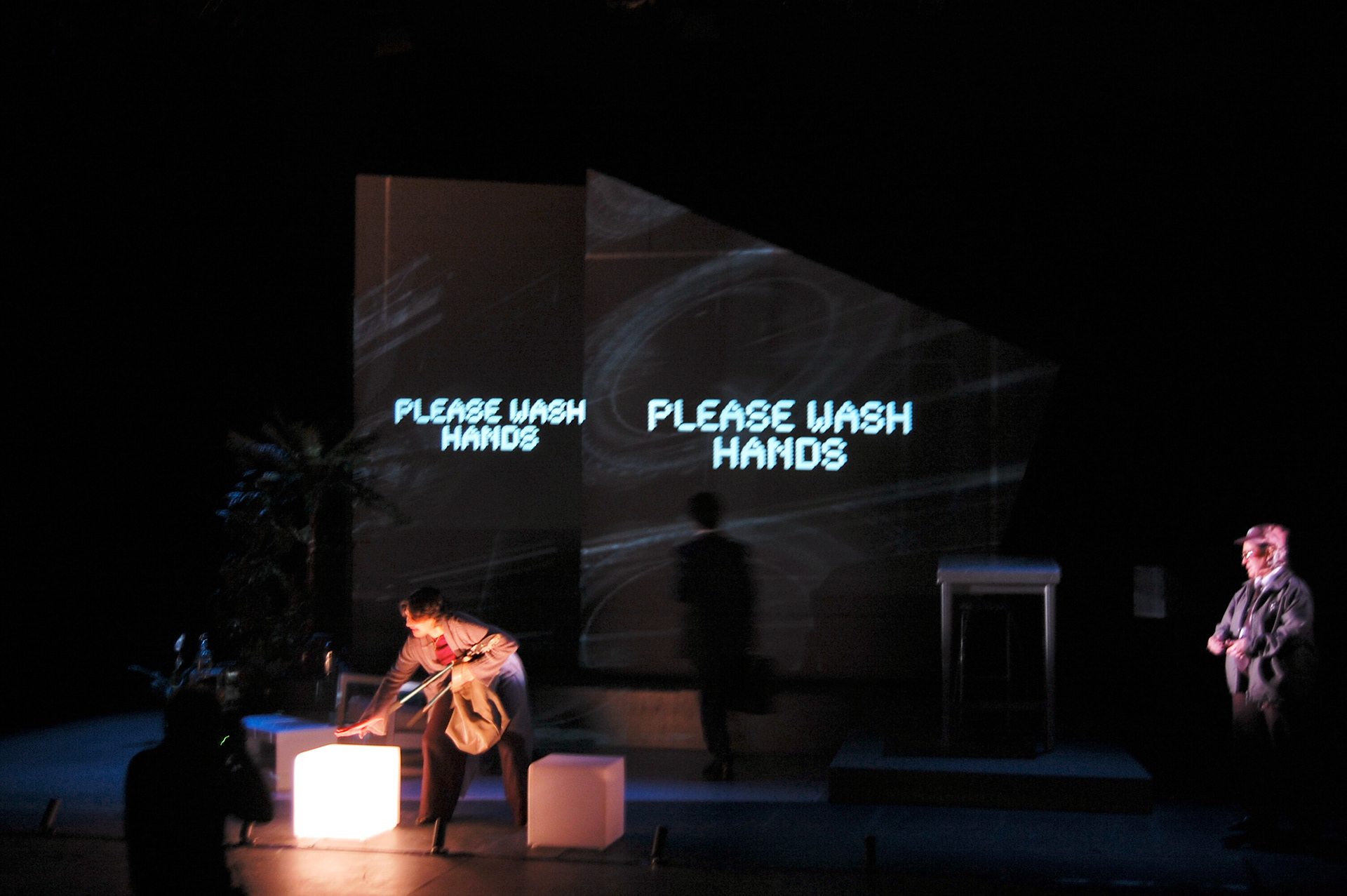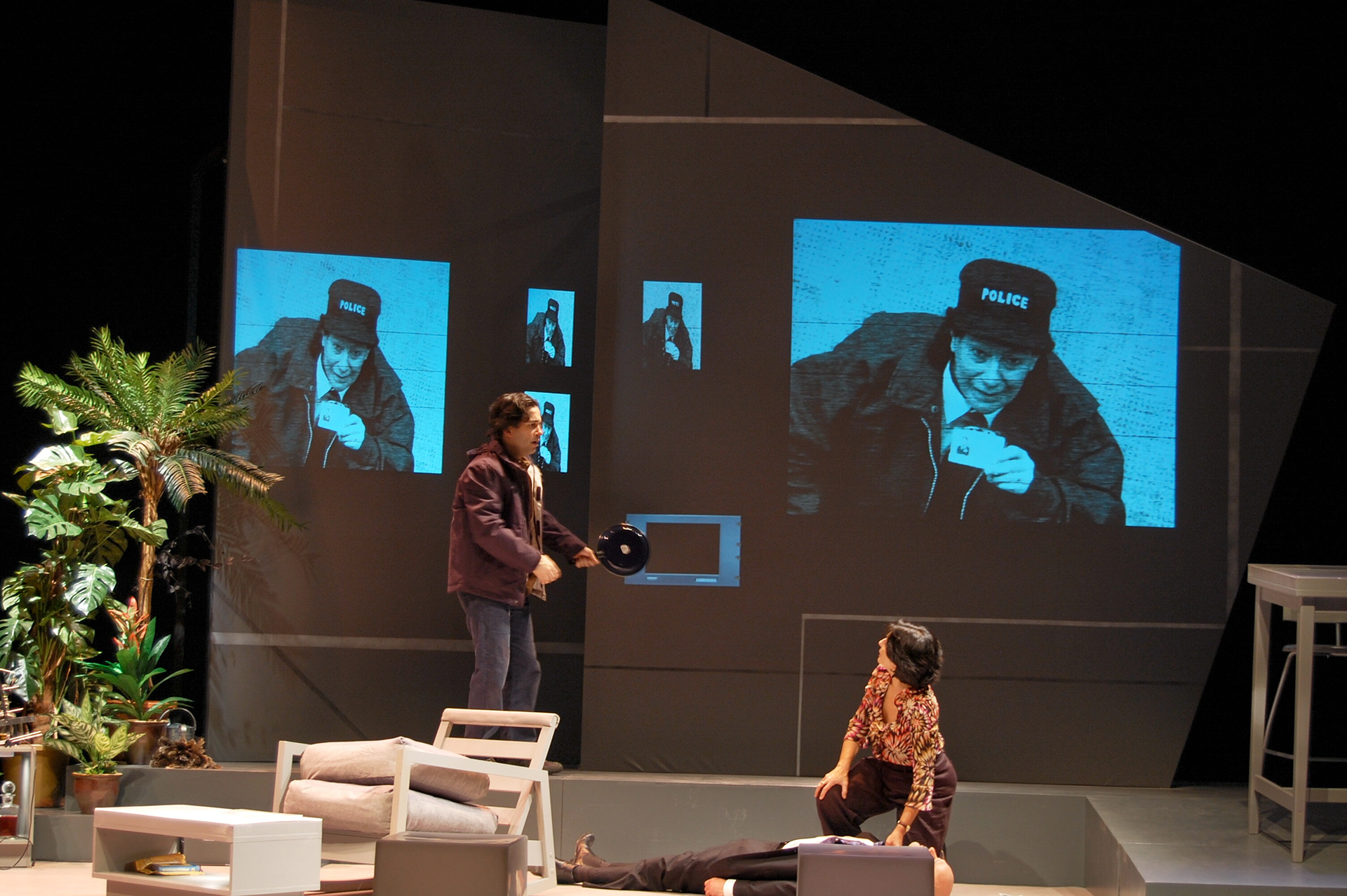 Images below © Kali Theatre